MBBS STUDY
MBBS In Russia
MEDICAL STUDY IN RUSSIA
Russia is a most proven, tried, and tested destination for quality medical education. Even though new countries have recently opened its doors for foreign students, Russia has always been the most popular destination for medical studies for more than 60 years. What distinctly separates Medical Education in Russia from the rest of the world is its far-sighted vision to provide future education now
Medical courses in Russia are offered with English or the Russian as the medium of instruction. The duration of the course with English as the medium of instruction is for 6 years while the duration for the courses with Russian as the medium of instruction is 7 years.. However, even in English medium course, the student would be taught the Russian language as a part of the curriculum in the first three years so as to interact with the Russian patients during their clinical years from the fourth year of his/her education.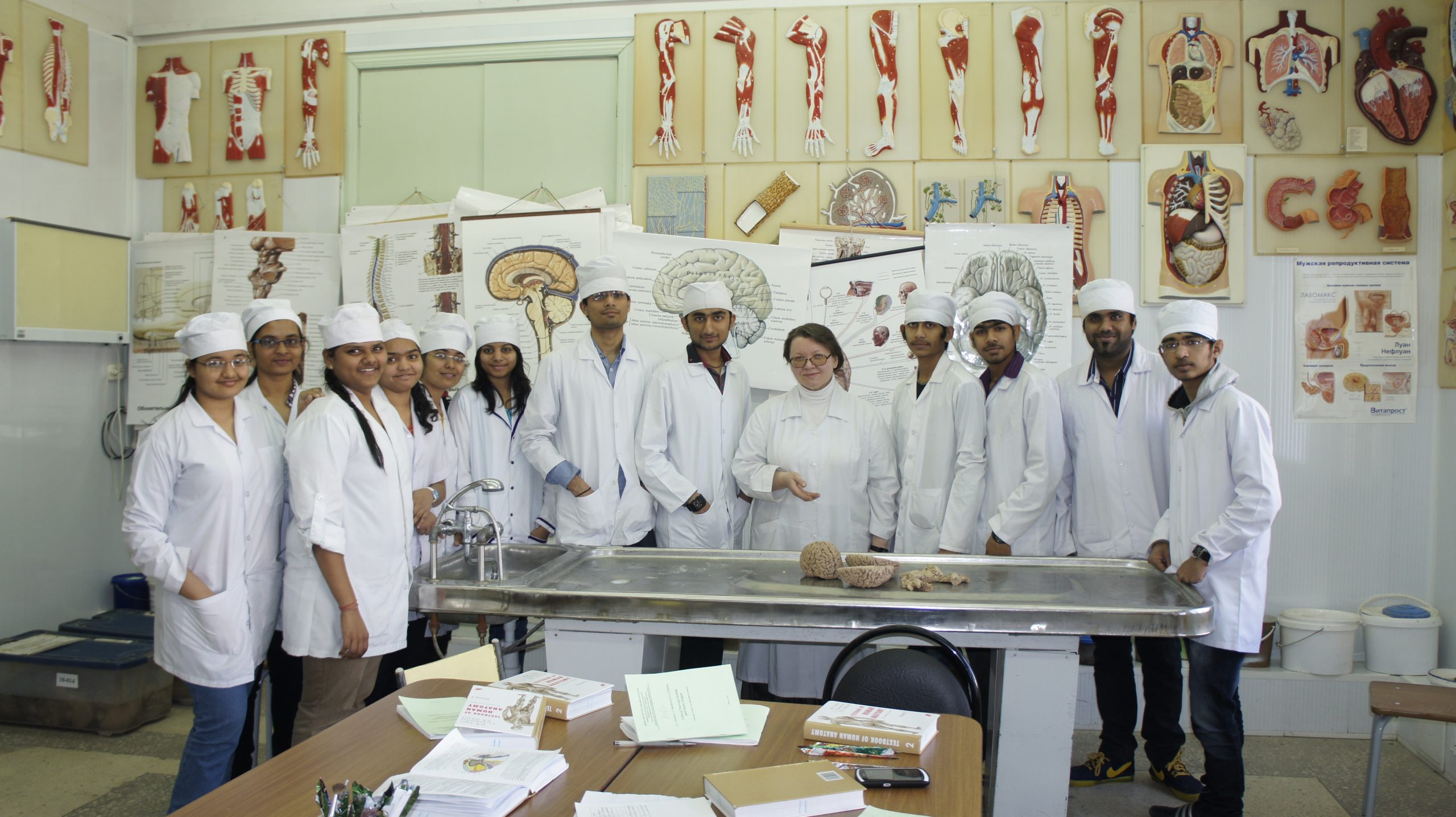 Russian Medical Education
Russian Medical Education is considered its standard one & most advanced one. About 30 positions are occupied by the Russian Medical Universities in World Ranking and The Russian Federation has some of the finest medical Universities in World Ranking. the methodology In Russia is advanced, sophisticated, ever inventing, and self-innovating thereby leaving competition gasping for breath.
Incredibly Russia has more academic graduates than any other European country, its literacy rate is astoundingly 99.4%
Russian medical universities working under the the Ministry of Public Health of the Russian Federation and are listed in the WHO Directory of "World Medical Schools" released by the World Health Organization (WHO). They are rated among the first 10 best medical universities of Russia with a large number of girls and boys from India and other foreign countries thus giving the student an international exposure. Due to their listing in the MCI, an undergraduate student passing from these Universities are eligible for the MCI screening exam in India.
Years of Experience in consultancy
best Russian Govt. Medical College
students sent to Russia for m.b.b.s.
Satisfied Clients from 5 Indian state
Get In Touch
Location: 113, Bricklane, Nr. Lion Circle,
Opp. Ratri Bazar,Mangal Pande Road, Kareli Bagh, 390018
Vadodara, Gujarat, India
Telephone: (+91) 97142 52950
Email: [email protected]